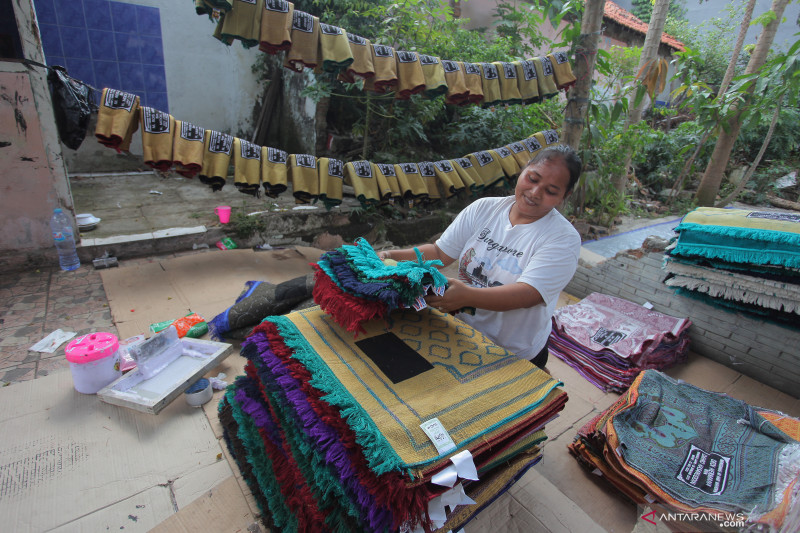 West Jakarta government to distribute medical device packages to MSMEs
Most of the MSMEs that received the packages are small restaurants, such as Padang restaurants and those that use tents, such as street vendors of satay.
Jakarta (ANTARA) – The West Jakarta Tourism and Creative Economy Office plans to distribute medical device packages to MSMEs active in the entertainment and tourism sector to support the implementation of health protocols. health in order to accelerate the economic recovery.
"This is definitely heading towards (economic recovery). We are not closing the possibility of distributing medical devices again this year," the head of the surveillance section of the tourism and creative economy office said on Wednesday. West Jakarta, Budi.
Budi noted that the same packages were distributed to 350 entertainment and tourism companies in December last year and January 2021.
The medical devices distributed included masks, heat guns, hand sanitizers and face shields for company employees, he said.
Budi informed that the companies aided by the medical devices were those classified as medium to lower level.
Related news: 72% of debtors with restructured credit are MSMEs: OJK
However, he did not specify the exact budget allocated for the purchase of 350 packages of medical devices.
"Most of the MSMEs that received the packages are small restaurants, like Padang restaurants and those that use tents, like satay vendors," he explained.
Budi noted that the office was awaiting instructions and funds from the central government, especially the Ministry of Tourism and Creative Economy, to purchase these packages.
Previously, he noted that in addition to distributing medical devices to commercial players, the West Jakarta city government encouraged companies to participate in the mass vaccination program.
Vaccination must be carried out, so that economic activities between consumers and producers can take place safely in the midst of the pandemic, he said.
Related News: The Rising Trend of Cloud Computing in MSMEs: Uno
Some 576 residents participated in the vaccination program organized by the Bureau of Industry, Commerce, Cooperatives, Small and Medium Enterprises (PPKUKM) of West Jakarta.
This figure included MSMEs and members of the public who were vaccinated in Pasar Kamal, Cengkareng sub-district.
"All 576 people received the first or second dose," said West Jakarta PPKUKM bureau chief Nuraini Silviana.
Silviana pointed out that MSMEs need to be vaccinated to develop strong immunity, so that they feel safe while doing business.
Therefore, Silviana noted that the wheels of the mid-level economy in West Jakarta would gradually turn during the COVID-19 pandemic.
Related News: Jakarta Vice President and Governor Observe Direct Learning in Schools
Related News: BPOM issues EUA for Janssen, Convidecia COVID-19 vaccines