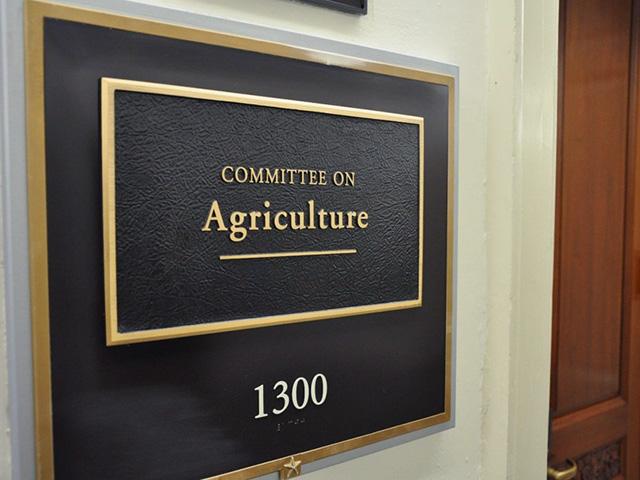 Vilsack sheds light on climate and markets ahead of House Ag hearing
During the press release, Stabenow said: "The pandemic has shown us how fragile our food system is – but also how creative and capable the people who put food on our table can be when given the good resources."
"We found ways to connect excess milk, fruit and vegetables to so many families who needed help due to COVID, and kick-start local and regional food supply chains to provide more meat. and local produce to our neighbours," Stabenow said. .
"Not to mention that with this administration, our growers are restoring their competitive edge in the global economy. I'm so proud of what our growers have been able to do in partnership with the Department of Agriculture. I look forward to ensure that these success stories are also reflected in our upcoming farm bills."
On Tuesday, Vilsack was in Phoenix with Forest Service Chief Randy More to launch a response to the growing spread of wildfires in western states. Under this plan, the Forest Service will work with other federal agencies, including the Department of the Interior, and with tribes, states, local communities, private landowners and other partners to focus forest health fuels and treatments more strategically and at the scale of the problem, based on the best available science, the USDA said. The strategy will also highlight what the Forest Service has identified as high-risk "fire shelters" – large forested landscapes with a high likelihood that a fire could expose homes, communities, infrastructure and resources. natural to forest fires.
The Forest Service strategy comes three weeks after a large wildfire swept through suburban areas of Colorado, destroying nearly 1,000 homes on Dec. 30.
Vilsack highlights key work in 2021 to tackle climate change: https://www.usda.gov/…
Vilsack highlights key work in 2021 to create more and better markets: https://www.usda.gov/…
House Agriculture Committee hearing to examine the state of the rural economy: https://www.youtube.com/…
Chris Clayton, editor of DTN Ag Policy, contributed to this report.
Jerry Hagstrom can be reached at [email protected]
Follow him on Twitter @hagstromreport
(c) Copyright 2022 DTN, LLC. All rights reserved.