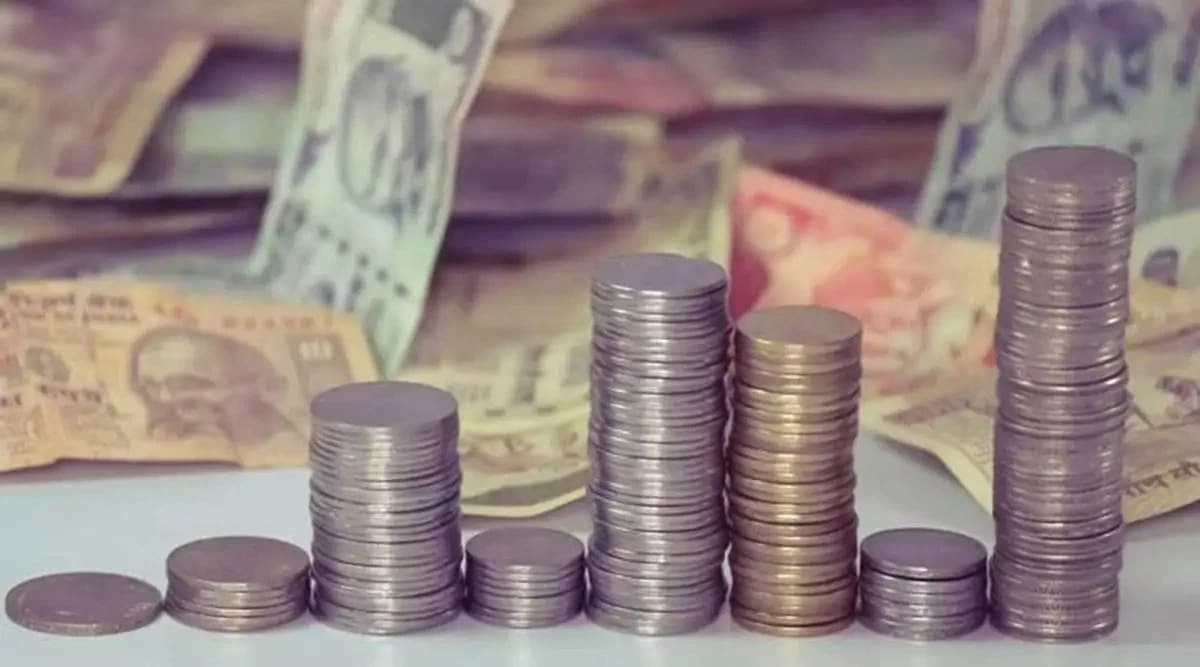 "Slower growth likely but low risk of stagflation": Economics Department
India is expected to experience slower growth and face upside risk to fiscal deficit due to recent fuel excise cuts, but faces low risk of stagflation due to stabilization policies cautious, the Ministry of Economic Affairs said in its monthly economic review for May 2022 on Monday. Sustaining the growth momentum, containing inflation, keeping the fiscal deficit within budget limits and containing the current account deficit while maintaining a fair value of the Indian currency is the challenge for policy-making during this exercise, according to the report of the Ministry of Finance.
"Going forward, global growth is expected to experience headwinds with rising commodity prices, supply chain bottlenecks and faster than expected withdrawal of monetary easing. Various international agencies forecast a slowdown in global economic growth. The Indian economy is also expected to experience slower growth, although it will still outperform other emerging market economies," he said.
The government has taken initiatives to protect growth while continuing to manage inflation with the investment budget for 2022-23 which should provide a "strong stimulus" to growth. "However, as government revenues take a hit following cuts in excise duties on diesel and gasoline, an upside risk to the budgeted level of the gross fiscal deficit has emerged. capex has therefore become essential to avoid budgetary slippages," he said.
Many countries around the world, including and especially developed countries, are facing similar challenges and India is relatively better placed to meet these challenges due to its financial sector stability and success in vaccination to allow the economy to open up. "Its medium-term growth prospects remain bright as expanding pent-up capacity in the private sector is expected to drive capital formation and job creation in the remainder of this decade," he said.
Pointing out that real GDP growth forecasts are declining at regular intervals in all economies due to high inflation and the tightening of monetary and fiscal policies undertaken to contain inflation, the report says such measures can only combat against inflation on the demand side, while on the supply side, trade disruptions, export bans and the resulting surge in global commodity prices will continue to fuel inflation as long as the Russian-Ukrainian conflict will persist and global supply chains will not be repaired. "The world is eyeing a distinct possibility of widespread stagflation. India, however, is at low risk of stagflation, due to its cautious stabilization policies," he said.
The recent surge in inflation in emerging market economies is mainly attributable to the supply-side shock resulting from the Russian-Ukrainian conflict, but imported inflation concerns only a few commodities on which these economies depend on net imports . "However, over time, imported inflation in EMEs can also spread to other commodities through interconnections in the consumer basket, making retail inflation broader," he said. he declared.
Retail price inflation in India fell from 7.8% in April 2022 to 7.0% in May 2022, but has been above the Reserve Bank of India's 6% tolerance limit for five consecutive months .
Retail food inflation was higher than non-food inflation and the difference can be partly attributed to the onset of summer heat waves, as retail vegetable inflation, with a weight of 6% in the CPI basket, increased to 18.26% in May 2022, which said. As summer heat waves gradually give way to southwest monsoons, sending new harvests to Mandi, food prices and hence headline retail inflation are expected to decline. Core inflation – the non-food and non-energy component of inflation – is expected to remain stable due to the pass-through effect of rising input costs translating into higher wholesale inflation trickling down on a rise in retail inflation.