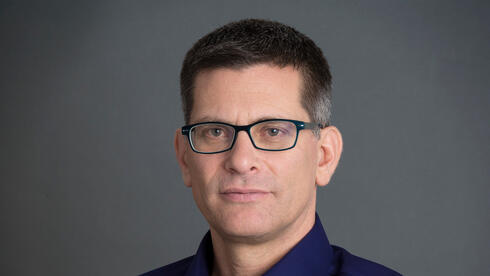 Salesforce manager sheds light on 'change management' theory
Change is the only constant, they say. As companies adapt to new technologies, the desires of their customers, or even external factors like a global health crisis, mean that it has become more important than ever for companies to remain nimble and flexible when things need to happen. pivot in a new direction.
Salesforce, the global CRM software and cloud computing solution, must listen not only to its customers, but also to the millions of customers whose expectations can change at any time. Itai Margalit, the company's new regional vice president of sales, joined CTech to discuss some of the ways digital transformation can impact various businesses and the industry as a whole.
"Some people, I think, only mix digital transformation with technology," Margalit said. "Absolutely, technology has a lot to do with it, but if a business wants to go through a digital transformation process…to invest their money in technology alone, they're likely to get very little, if anything at all. "
Margalit argues that digital transformation, somewhat of an industry buzzword until recently, actually exists under the umbrella term of change management. Described as a systematic approach to transitioning an organization's goals or technologies, change management encompasses much more than updating technology.
"Digital transformation is actually a collaboration of process, leadership, collaboration and many other elements, sometimes it's about mindset and organizational behavior," Margalit continued. "If this is accompanied by the right technology, then you have very good ingredients to most likely have a good and productive digital transformation journey."
Margalit joined Salesforce in August 2021 and revealed to CTech that he had used the platform at five of his previous companies, four of which he was part of the direct implementer. Today, Salesforce is an industry leader in CRM tools for businesses around the world and in a variety of industries. "I can't think of any customer, whether from a size perspective or an industry perspective, that we don't serve or that we can't potentially serve," he told CTech.
With this potential comes the need to be agile in the face of change. As millions of people have been sent to work from home during the pandemic, myriad industries have experienced digital transformation in the truest sense of the word: technology has evolved, working hours have merged with personal time and cybersecurity issues have exploded. One of the ways the world has changed in recent years is the expansion of tools through which customers can communicate with businesses – and, therefore, how businesses can manage the data they have about their customer base.
It's this example that Margalit uses to explore what makes digital transformation – and therefore change management – so vital in the early years of the 2020s. It's not just about ensuring that companies may manage change at a technology level, but this extends to how companies interact with customers and collect data they might obtain from various data points, such as social media posts, instant messaging chats. , calls or marketing efforts. The ability to streamline these data points into one place is something Margalit calls creating a "single source of truth."
"If you want to have a single source of truth about your customer, one thing you need to do as part of your change management is to actually make sure that the data, whoever the user is, will come from the single source. ", he explained.
Salesforce is a leading player in the CRM space today and is adopting strategies to ensure it remains so in the future. Notably, last year the company completed the acquisition of
Soft
for nearly $28 billion to help it complete its Customer 360 vision and streamline its single source of truth for customers and customers of its customers. Customer 360 is the company's suite that helps manage data in its entirety – thanks to its practice of change management and its ability to anticipate long-term customer needs.
"Not only do we have to keep pace, but we also have to lead," Margalit concluded. "Because Salesforce has always been a leader and we intend to do everything we can to continue to be a leader. We have invested heavily in knowing what is not relevant today, but what makes it will be tomorrow and in the years to come."