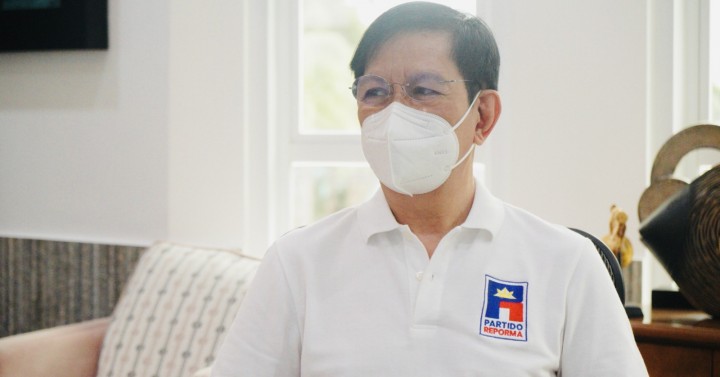 Lacson backs NEDA fiscal consolidation plan for next administration
MANILA – Partido Reporma standard bearer Senator Panfilo "Ping" Lacson thanked the National Economic Development Authority (NEDA) on Friday for developing a fiscal consolidation plan to be presented to the next president.
The fiscal consolidation plan aims to pay down the country's growing debt and reduce the budget deficit caused by the coronavirus disease 2019 (Covid-19) pandemic.
"Thank you NEDA. That's what I always said during budget deliberations. used/abused every year, there couldn't be better advice," Lacson said in a Twitter post.
Lacson was referring to the lack of proper planning that led to an average of PHP 328 billion of unused budget appropriations each year from 2010 to 2020 – and the corruption that led to the loss of some PHP 700 billion a year, citing a statement by former Deputy Ombudsman Cyril Ramos.
Under-Secretary for Socio-Economic Planning Rosemarie Edillon was quoted in reports as saying the plan will include proposals for cuts to non-priority budget items.
Lacson is known for his careful scrutiny of the proposed budget of various government agencies during deliberations in the Senate.
The former national police chief and his running mate, Senate President Vicente Sotto III, come on a platform of redressing the government's woes where they plan to initiate much-needed reforms to prepare and implement implementation of the national budget.
These reforms include, among others, a zero-based budgeting system instead of a budget ceiling; and a combination of strict fiscal discipline and leadership by example. (NAP)