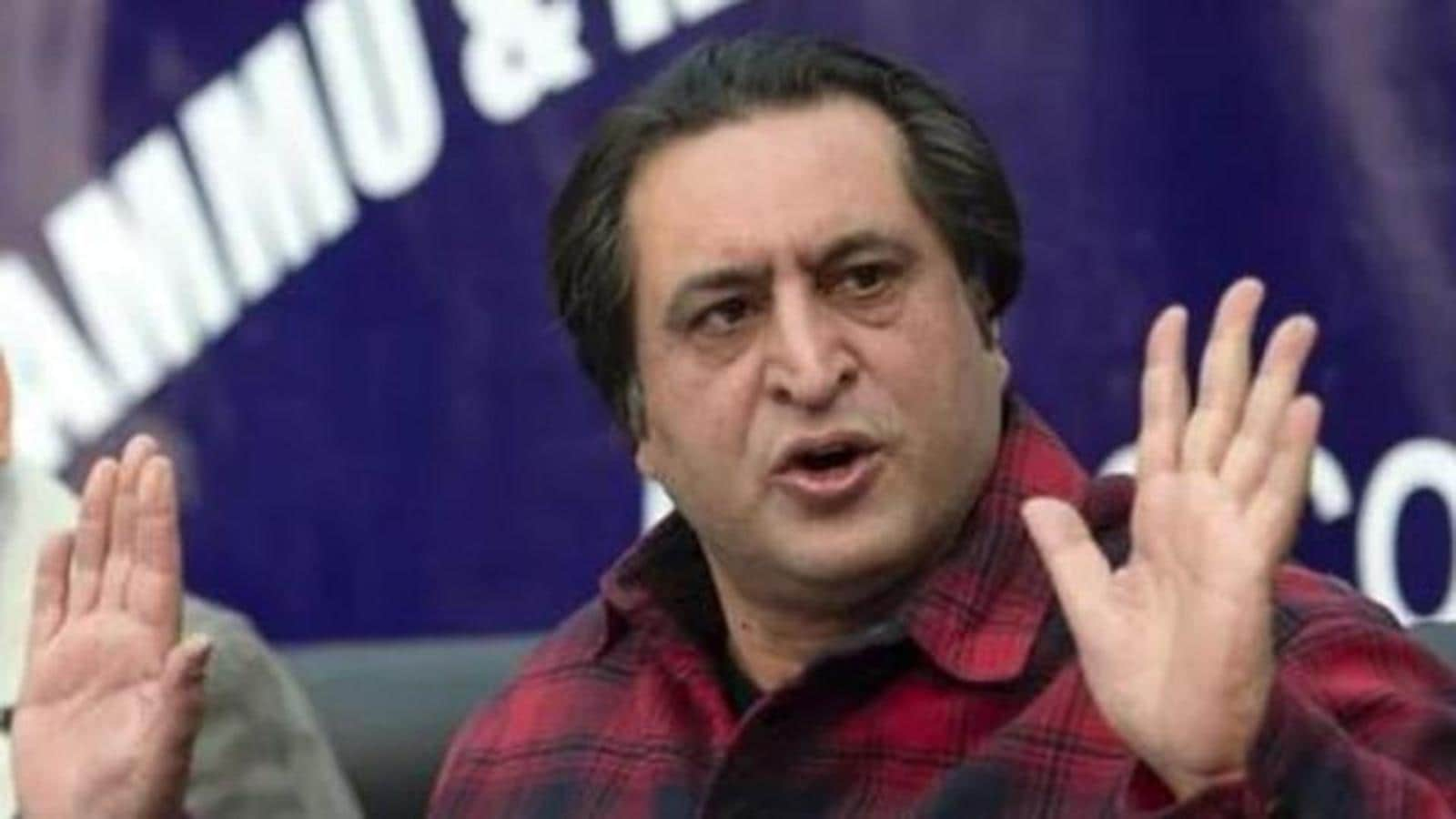 Former PDP leader joins People's Conference
By the HT correspondent, Srinagar
The People's Conference led by Sajjad Lone was shot in the arm on Saturday after former PDP lawmaker and PDP secretary general Nizam-ud-din Bhat joined the party.
Bhat had represented the Bandipore assembly segment and speculation had been rife in recent months over his intention to leave the PDP.
Bhat was previously associated with the People's Conference and was considered a close confidant of Abdul Gani Lone, the party's founder. However, he joined the PDP shortly after its founding in the late 1990s.
Sajjad called the inclusion of the Bhat in the group a remarkable moment. "There is a certain level of emotion in welcoming Bhat back. He was one of the founding members of the People's Conference. He took a break from politics and joined journalism. This is how he left the People's Conference, "he added.
"At the Peoples' Conference, we believe that getting out of immutability is a great challenge and that an even greater challenge is to come out with dignity from the network of powerlessness. The people of J&K were trapped after August 5, 2019. And the current administration, that we are a chosen and unelected administration, is engaged in the economic persecution of the people of J&K as a result of political persecution. We at the Peoples' Conference reiterate that economic empowerment is essential for political empowerment, "Sajjad said.
Bhat said joining the People's Conference was nothing more than a homecoming for him, as he had played a crucial role in its formation from the start. "And today, based on my decades of experience, I can tell you with the utmost certainty that Sajjad Lone is the only political leader who can honestly, sincerely and without any paradox rule the people of Jammu-and- Cashmere."
Close story