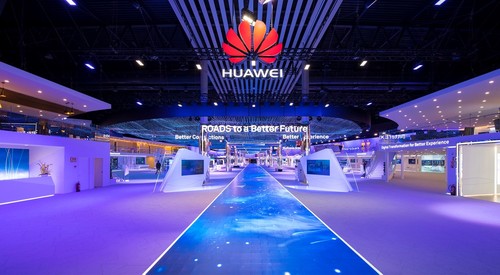 Digitization reinforces the need for IPv6
As digital transformation continues, the need to expand the pool of IP addresses is critical. This was the main message from speakers during an IPv6 conference on the first day of Mobile World Congress 2022 in Barcelona.
The conference "IPv6: Release Connectivity Potential, Boost Digital Economy", sponsored by Informa Tech, focused on how IPv6 enables innovation to support the expansion of the digital economy and promote social values ​​such as as sustainability and scientific and medical advances.
IPv6 will eventually replace the predominant internet layer protocol, IPv4. It exponentially expands the pool of IP addresses while removing the limitations of IPv4. The existing protocol does not have the ability to expand to meet the demand for address space and functionality created by Internet of Things (IoT) deployments, 5G communications, digital applications, and technology. multi-cloud expansion. Yet adoption of IPv6 has been slow.
"We haven't adopted IPv6 as widely as I would have liked," said Vint Cerf, father of the internet and currently Google's chief evangelist. "The proliferation of IoT, plus mobile, is simply expanding beyond the IPv4 address space. So my view, which I hope many of you share, is that we should be aggressively pushing IPv6 capability.
IPv6 penetration has so far reached 30%, so there is still a long way to go. Continued adoption of IPv6, Cerf said, will need to occur in conjunction with the use of IPv4. "This dual-stack capability seems like the practical solution moving forward. This is the only way to get additional address space.
The ultimate goal, however, is to move to IPv6-only status across the world, said IPv6 forum founder and chairman Latif Ladid. Adoption of IPv6 will significantly reduce OPEX costs as existing networks are difficult to manage, he added.
Currently, 1.9 billion IPv6 addresses are in use, mostly in Asia, Ladid said. China leads with 435 million, followed by India with 350 million. "Asia is the big show for all kinds of new technologies," he said.
IPv6 will increase network functionality and address space, allowing each user and device to have a unique IP address. This will have a profound impact on IoT deployments; that means IoT devices will finally be able to "talk to each other," he said. "This is currently not the case as they do not have their own IP addresses. It will take time before we have the two-way Internet of Things. This is where we will really have a technological breakthrough.

Scanning and IPv6
More than 100 countries are working on digitization strategies. The European Union's "Digital Compass" strategy aims to support the digital transformation of companies and the construction of a sustainable digital infrastructure.
China has set various goals for its "Digital China" strategy, including accelerating the construction of a digital society, improving digital public services and building a strong digital ecosystem. Meanwhile, the United States released the "National Strategy for Critical and Emerging Technologies" to support key and emerging technologies.
Digital transformation is growing faster than the GDP of countries where it has the greatest impact, such as the United States, China, Malaysia and the Eurozone, said Steven Zhao, vice president of Huawei Data Communication.
IPv6 adoption is important not only because it expands the pool of addresses, but also because it drives innovation, he added.
Digitization, he says, relies heavily on IP networks to connect services, applications and devices. "The IP network should be the cornerstone of digital transformation."
One of the main drivers of transformation is what Zhao called "massive IoT", noting that tens of billions of connected devices are expected to be in place by 2030. Another driver is multi-cloud connectivity . As enterprises adopt multi-cloud strategies and move production services to these environments, they need guaranteed experiences and deterministic network quality, he said.


Step-by-step approach
Leveraging IPv6 innovation is important, but adoption must happen methodically, Zhao said. "It cannot happen overnight. It has to be step by step. »
Zhao described three major phases of network innovation:
Network Programmability – By leveraging SRv6 segment routing, networks can enable features such as path optimization and rapid service provisioning.
SLA Guarantees – Network slicing guarantees bandwidth and provides customers with higher quality experiences.
APN (Access Point Name) – This enables operation of highly autonomous networks with application-based knowledge and per-flow SLA assurance.
During his presentation, Zhao discussed several use cases of IPv6 and digital transformation in China. In Guangdong Province, IPv6, network slicing, and multi-service isolation enabled a move to a common network for all utilities. In other industries, including finance and smart manufacturing, early adopters are enjoying benefits such as high network reliability, efficiencies and lower costs.
While recommending a phased approach to adopting IPv6, Zhao believes there is no time to waste. "Now is the time to deploy IPv6 and IPv6 innovation. Let's embrace IPv6 and Ipv6 innovation to accelerate a new digital world," Zhao said.


This content is sponsored by Huawei.
Huawei Technologies Co.Ltd