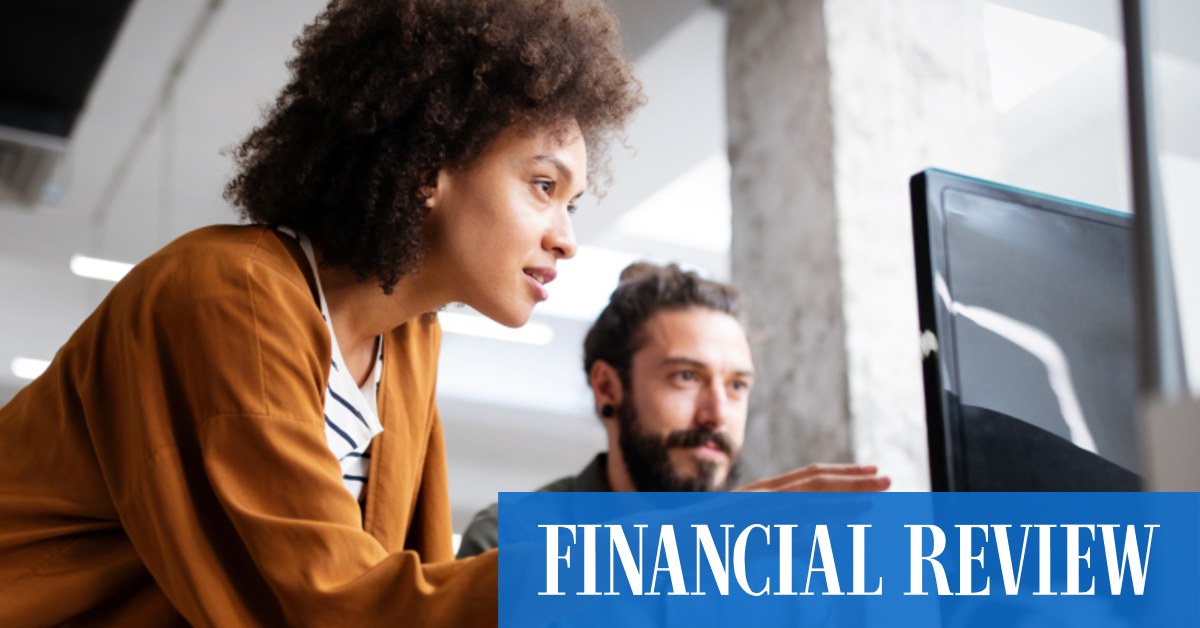 COVID highlights must boost our digital IQ
She says physical fallbacks – offices, stores, and physical institutions – now work digitally, and we're now in a hybrid world where we're not at the office, but we're not necessarily at home, either.
What it now demands of a workforce is an increase in digital IQ, which in turn differentiates digital leaders from others.
Referring to Protiviti's Top Risks survey, Howatt states that successful digital leaders have highly optimized processes with high levels of automation that allow their businesses to increase or decrease costs quickly when needed.
"As such, they are also less affected by social distancing requirements," she says.
"Their businesses were designed to be run from anywhere. Their employees are used to working remotely, and their technology adapts to it by design.
"And their business models make their operations hyper-scalable and able to adapt to rapid growth, but also protect them better than models adopted by more traditional organizations in times of downturn.
She says the steps employers can take to become a digital leader include quickly aligning with priorities and finding pragmatic solutions by structuring strategic and tactical planning and building on business-centric design principles. human.
"By bringing together future leaders and infusing teams with digital and innovation expertise when needed, companies can quickly align with priorities and assign responsibilities.
"Successful digital leaders also gain efficiency through increased automation, leveraging technologies such as robotic process automation (RPA). If targeted at the right kinds of problems, RPA can deliver results in weeks and days, not months and years.
"Over time, starting to embrace artificial intelligence can dramatically expand the potential for automation," she says.
But what does digital intelligence actually look like? And how do you know when you have it?
"When you're going through some type of transformation, the biggest challenge isn't the technology – you can usually make the technology work in one form or another," Howatt explains. "It almost always depends on whether you have the right people who can think of new ways of doing things and who can actually make the transition with you. "
To find these right people, Howatt urges Australian companies to consider hiring 'outside the box'.
"At the very least, the digital transformation should displace some jobs and shift the roles of workers," she says.
"Creating the optimal workforce in such an environment will likely involve supplementing full-time employees with contract talent, both of whom will work with and alongside their so-called electronic colleagues.
Such an "ambidextrous" workforce is in high demand, she says.
"When hiring, organizations will need to assess a candidate's potential to adapt to a technological environment rather than requiring a precise adjustment. Someone with 10 years of blockchain experience, for example, is very difficult, if not impossible, to find.
"To close the digital IQ gap, companies need to keep an open mind and plan for the re-qualification or development of existing talent as well as new hires. "
Tech Council of Australia CEO Kate Pounder said the task facing Australian businesses in boosting digital IQ is formidable and agrees that thinking outside the box is crucial when it comes to hire new employees.
"Australia will need 260,000 more people to access tech jobs over the next four years," says Pounder, whose recently formed leading body represents some of the largest and most prominent tech companies in the world. Australia, including Atlassian, Afterpay and Canva.
"The best and fastest way for the tech industry to find new talent is to expand the pool of people we hire, in terms of gender diversity, skills and education, and age. because it means there are more people available in Australia for work. The area.
"In particular, retraining and transitioning workers into the sector will be the main way to enter the sector over the next four years, with 146,000 people slated for this route.
"This is particularly important for women, who are more likely to enter this route than directly through the training sector. We also need to get more Australians to study STEM (science, technology, engineering and math) subjects and ensure that this education is fit for purpose. "
For Howatt, the changes brought about by COVID have redefined the future of work and broadened the definition of the traditional workplace.
"Companies that have deployed technology effectively have seen their employees maintain and even increase their productivity compared to working in the office.
"This has given new impetus to the digital transformation of the organization, to ensure it can attract and retain the best digital talent. "
Do you place people at the heart of your digital transformation? Find out why this is crucial here.