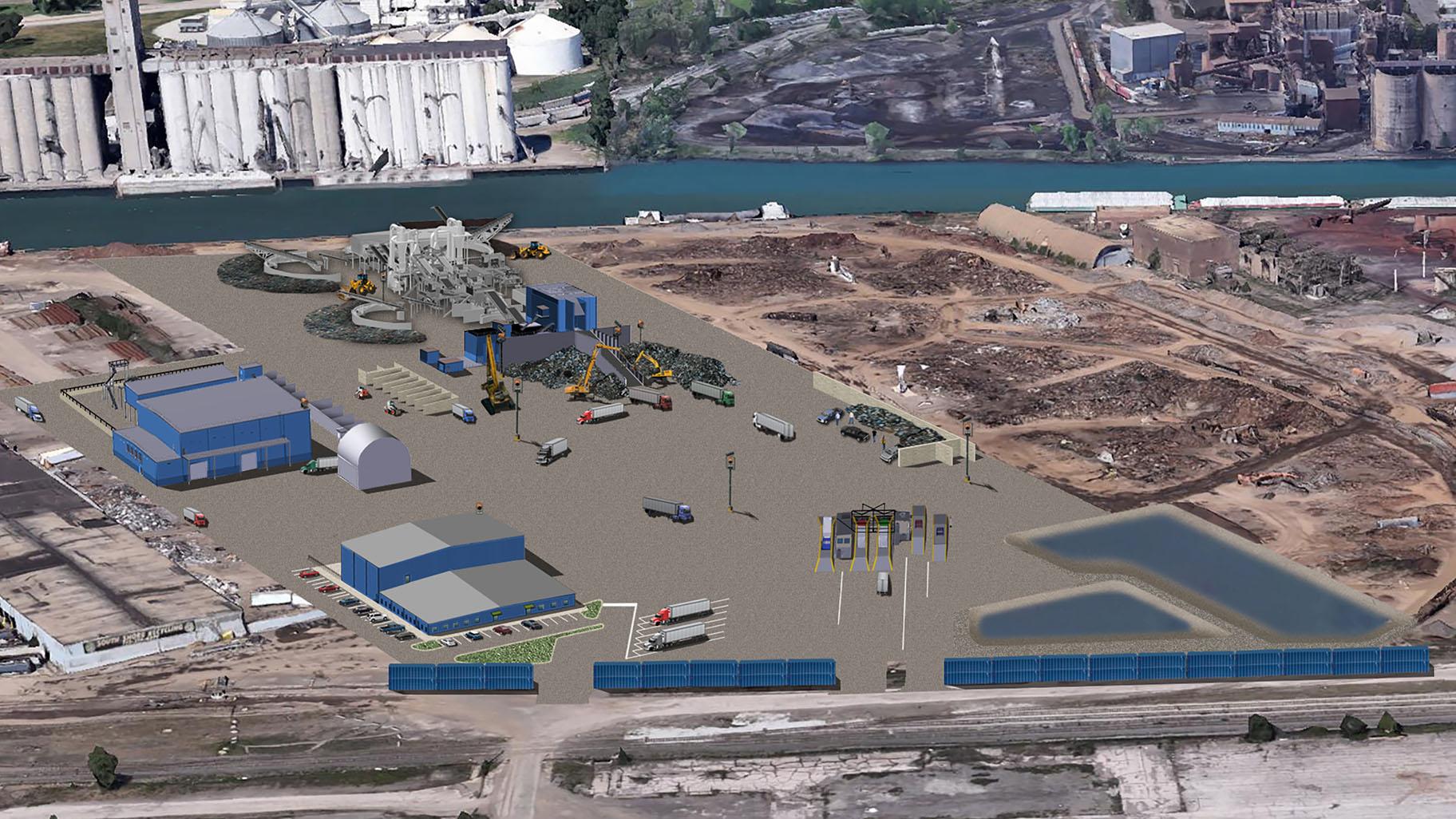 Controversy over the permit for the installation on the south-east side | Chicago News
An aerial view of the newly constructed Southside Recycling, 11600 S. Burley Ave. (Courtesy of the Reserve Management Group)

The city is closing in on a decision to allow a scrap metal recycling plant to operate on the heavily industrial southeast side.
This has sparked investigations from the federal Environmental Protection Agency and activism from local residents who say their neighborhood cannot withstand the pollution they think Southside Recycling's new facility will bring.
"This district has already been overloaded by industry," said Olga Bautista, executive director of the Southeast Environmental Working Group. "It's a legacy of systemic racism that we see in the city of Chicago. And that is why we are so opposed to it because our community has suffered enough.
Mayor Lori Lightfoot delayed the final permit after EPA administrator Michael Regan said the proposal raised "significant civil rights concerns" in a letter to Lightfoot in May.
He urged Lightfoot to conduct an environmental justice assessment of the facility's "potential overall health effects" before issuing the permit.
The Chicago Department of Public Health is currently working with the EPA to conduct this health impact assessment. They aim to complete it by early next year.
"We're really trying to put community concerns at the center – those interests that are both concerns for environmental justice as well as interests for business and economic development," said Megan Cunningham, deputy commissioner in the Department of Chicago Public Health.
Not all are satisfied with the process of participating in the health impact assessment.
The UIC School of Public Health Administration and its divisions, among other groups signed a letter to Mayor Lightfoot, the Chicago Department of Public Health and other city officials, noting several critical scientific and technical gaps and limitations in the HIA work done to date.
"It doesn't show increases over time in these pollutants. It doesn't show soil results, it doesn't show monitoring closer to the site – local monitoring that has existed, "said Victoria Persky, professor of epidemiology and biostatistics at UIC. "I think in terms of descriptions of health, I think they're skewed to have no difference between Southeast Chicago and elsewhere. They only considered one community as a comparison community, Lincoln Park. "
Jorge Perez, president of Lake Effect Community Development and business consultant at Southside Recycling, said the facility could bring economic development to the area.
"If we're going to rebuild, rebuild better, if we're going to build our infrastructure, if we're going to get people back to work and do it right, it has to come from somewhere," Perez said.
There will be a public engagement meeting for health impact assessment Thursday December 9 from 5:30 p.m. to 7:30 p.m. on Zoom.
Note: this story will be updated with a video.
---