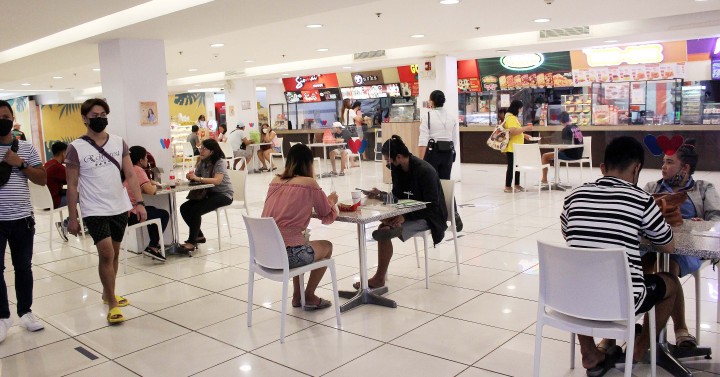 Bring PH below Alert Level 1 to support economy: solon
MANILA – A lawmaker said Thursday that placing the entire country under the lowest Covid-19 alert level was the best way to bolster the national economy and cushion the impact of Russian-Ukrainian tension.
Camarines Sur representative Luis Raymund Villafuerte said the "growing fallout" from the Russian-Ukrainian conflict, particularly the threat of inflation with global oil prices rising to $200 a barrel, could wreck prospects for a "return to pre-pandemic growth" within the year.
"So just reopening the economy fully by placing the entire country under Alert Level 1 status will ensure greater economic activity, revive shuttered businesses, and restore or create jobs at this point where our country is already on the road to recovery on the back of falling Covid-19 infections, faster deployment of the coronavirus vaccine and improving economic indicators," Villafuerte said.
He said the key to economic resilience is risk management, which can be done by adopting the most relaxed health protocols across the country.
Under Level 1 alert status, all businesses and establishments as well as public transport are allowed to operate at 100% capacity.
He said greater economic activity would also mean higher revenues for the government, allowing it to spend more on the Covid-19 response and other priority programs, especially those that would strengthen the recovery such as infrastructure and agriculture.
During President Rodrigo R. Duterte's address to the people on Monday, the head of the National Economic and Development Authority (NEDA) and secretary for socio-economic planning, Karl Kendrick Chua, said the economic cluster recommends that The country's "overall economy" is moving to Alert Level 1 as soon as possible. time and open all schools for face-to-face learning.
Chua said it was "to increase our national economy" and offset external risks.
"So while we can't prevent the risk from coming from a global perspective, we can strengthen our national economy to provide people with more jobs and opportunities," he added.
Among the measures proposed by the Cabinet's economic development group, Chua said, include providing fuel subsidies to various sectors affected by soaring oil prices, stabilizing the supply of essential agricultural products and promoting energy conservation.
Secretary Carlito Galvez Jr., head of the National Task Force (NTF) against Covid-19, said placing all regions under the most lenient Level 1 alert status will push the country toward full economic recovery.
Galvez said inoculation remains key to achieving the goal as he urged the public to get their round of Covid-19 vaccines and boosters during the 4th National 'Bayanihan, Bakunahan' Immunization Campaign which has kicked off Thursday.
"We need to expand Alert Level 1 nationwide so that we can achieve a full recovery and all of our facilities will be operating at 100% with their workforce at full capacity," Galvez said. (NAP)