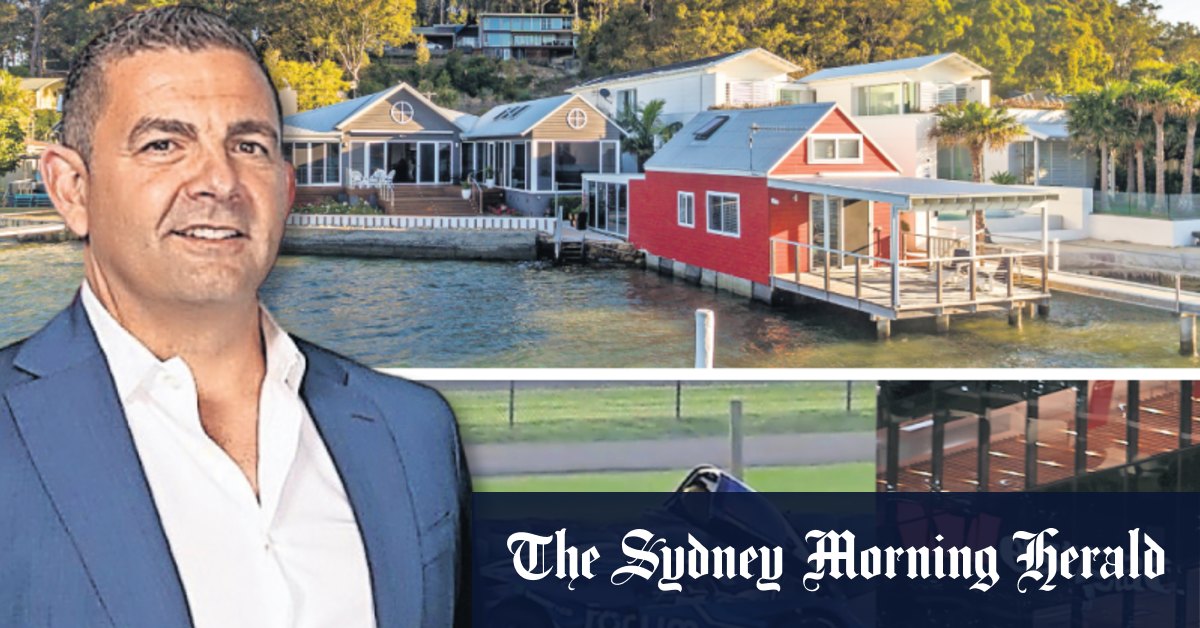 Bill Papas' business partner wants court to dismiss 'weak case' against him
The business partner and co-defendant of alleged fraudster Bill Papas has launched a bid to have the civil case brought against him by Westpac thrown out because it is "very weak".
The Federal Court heard on Wednesday that Vince Tesoriero, a Melbourne cafe owner, was also seeking to prevent liquidators from selling two luxury properties in Wagstaffe on NSW's central coast which are jointly owned via trust by him and Mr Papas .
age and The Sydney Morning Herald revealed late last month that agents had been appointed to sell 6 Bulkara Street, Wagstaffe, seeking $13.5 million for the waterfront residence. The neighboring property is also owned by the two business partners and was due to go on sale in mid-February, the Federal Court said on Wednesday. It is expected to gross around $10 million.
Westpac accused Mr. Tesoriero of being part of a conspiracy with Mr. Papas to commit the fraud against the bank and of knowingly assisting Mr. Papas in carrying it out.
Westpac and two other lenders – Societe Generale and Sumitomo – claim that Mr Papas and his Forum group of companies orchestrated a $500 million fraud by forging the signatures of executives of the banks' prime clients for fake loan agreements .
Mr Tesoriero, who was also Mr Papas' race car driving buddy, denied knowledge of the alleged fraud and claimed that the tens of millions in property and cash payments he had received from Mr. Papas were in exchange for seed funding he had provided to Mr. Papas Forum Business. Together, the duo amassed a real estate portfolio worth over $60 million.
Mr. Tesoriero was previously a director of Forum operations and remains a director of the controversial entity Forum Group Financial Services – the company through which Mr. Papas allegedly funneled his allegedly ill-gotten gains.
The court heard that the liquidators had sold in early December a commercial building in Bowen Hills, Brisbane, which was the headquarters of Forum Finance in Queensland. The property was owned by Forum Group Financial Services on behalf of a trust, according to land title records. age and Herald also revealed that the liquidators had sold Mr Papas' Sydney home on Margaret Street, Rozelle.
Mr Papas fled to Greece from the banks that made the allegations. A warrant for his arrest was issued in December after allegations that he breached orders freezing his assets. Mr Tesoriero is also subject to strict freezing orders and hopes to vary them to stop the sale of high-end properties in a market now scared off by the specter of higher interest rates.